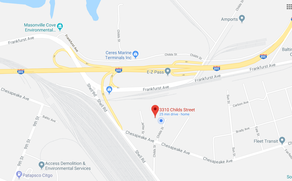 Maryland Chemical Company, Inc.
3310 Childs Street
Baltimore, MD 21226
Toll Free: 800-292-1967
Voice: 410-752-1800
Fax: 410-752-0001
Click here for Driving Directions
For more information about Maryland Chemical, please call us toll free: 800-292-1967, or simply fill out this short form.
You will receive an email confirmation notice, and a call from Maryland Chemical within 1 business day.
Our service is very important to us..... if you have any suggestions please feel free let us know.