Why doing business locally matters
by Jeanette Glose Partlow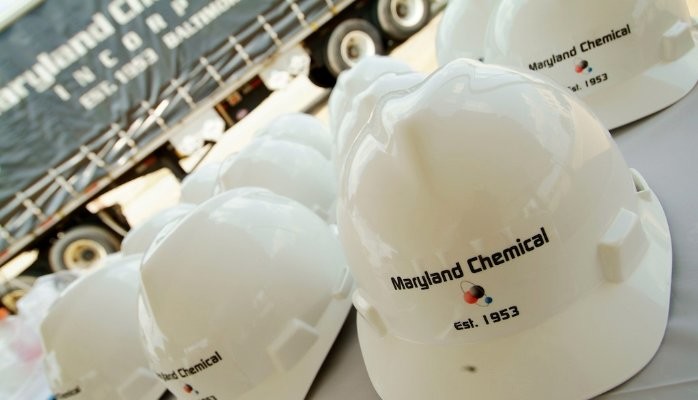 As previously published on Linkedin – Jeanette Glose Partlow, President of Maryland Chemical writes…
Maryland Chemical is a Baltimore City "born and raised" company. We supply the products that help keep our food supply and drinking water safe to consume. We create jobs with family-supporting wages & benefits. We are an active member of the community.
Current procurement law for purchasing goods and services is often based on the lowest price offered to a municipal bid request. This is without any regard to the economic benefit provided by a local company providing local jobs. Fewer goods and services sourced locally means less money goes back to the local economy. A less vibrant economy means fewer jobs and fewer opportunities for all.
It is estimated that when goods and products are purchased locally, $.40 stays in the region, versus only $.14 when coming from elsewhere. Baltimore City Councilwoman Helen Holton's is lead sponsor of an amendment to the City Charter to allow the creation of a small local business procurement program. A program like this could have an enormous impact on companies like ours as well as so many other local companies.
Here at Maryland Chemical, we are invested in the Baltimore community. We make it a point to seek local providers first. Money spent here, stays here and makes the economy stronger, it's the right thing to do and it makes for good business.
It sounds simplistic, but the impacts are complex. When we spend money locally, the money stays local. It creates local jobs; it helps local businesses stay in business. Local employees spend money where they live, they pay taxes and they help the economy thrive.
It's said that small business supports non-profit and charitable community organizations 250% more than large businesses, all the more reason to encourage businesses locally. Local prosperity happens when people have confidence that when they take the risk to operate a small business, it has a fighting chance to grow and prosper. Think about it… and then figure out how you can Buy Local and be a part of the economic engine powering your community.